Welcome!

Oak Haven Park is set in rural southwest Florida on the shore of Lettuce Lake, which joins the Peace River and thus gives access to many boating opportunities and waterways. It is a senior park with a mixture of manufactured homes, park models and RV's. All RV sites have full hook-ups, concrete pads and telephone availability.

Arcadia, just 15 miles away, is a town of considerable character with a strong history. There are many antique shops and historic buildings to while away the afternoon. Port Charlotte is just 13 miles away and offers a shopping mall with major department stores, flea market, many restaurants, and a beach with boat launch overlooking the harbot. Punta Gorda is 15 miles away and is a charismatic town of considerable charm and home of the famous Fisherman's Village.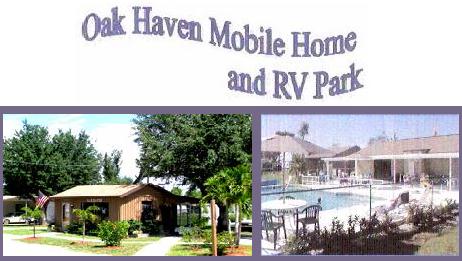 Oak Haven Mobile Home & RV Park

10307 S.W. Lettuce Lake Ave

Arcadia, FL 34269

Toll Free: (888) 611-4678

Local: (863) 494-4578

© Oak Haven Mobile Home & RV Park
THIS WEBSITE IS NO LONGER ACTIVE.

WEB PAGES ARE BEING RETAINED FOR POSSIBLE FUTURE USE.

VISIT ROBERT-HOFFMAN-CONSULTING.COM

FOR FURTHER INFORMATION.